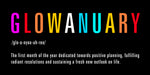 Welcome To The Year Of Experimentation…
Happy New Year Beauties!
We made it through to the first month of 2021 and we hope it's treating you well.
Restoration and relaxation was the theme for our festive break and now we feel more refreshed than ever. We (literally) had plenty of food for thought and our time spent thinking creatively inspired our plans for all the amazing things we would like to achieve in the next twelve months. Rising through the challenges of the previous year, we feel stronger and more resilient than ever. We hope you feel this same energy; consider us as your personal cheerleaders… Never forget, ByGA gang we're all in this together!
So how are we kicking things off, we hear you ask?
We've crowned 2021 as 'The Year of Experimentation'. Get ready for doses of bright, bold and beautiful colours, a range of styles and exciting new additions extending beyond neck-candy.
Psst. Can you guess what our first offering will be?
We'll give you a clue.
Our ByGA creation has been made to guarantee a boost of confidence every time you use it. Each one has been created to give you a little pick-me-up as you get ready to start your day, prepare for your virtual meetings or weekly social calls with friends and family.
Let us know what you think it is and we'll reshare the best answers on our Instagram story.
Love ByGraceAmbrose x